User's Guide
User's Guide
User guide introduces you how to use the site and our services.
Country and Currency
Which currency can I choose to pay?
You can choose USD, JPY, AUD, NZD, EUR, and RMB, although it depends on your country. Please check when you sign up.
How to change the currency
You need to create another account in order to use another currency.
Please follow the instructions stated bellow.
Step 1
Go to chip1stop.com and click "Log in."
You can check your payment currency at present at the top right of the screen.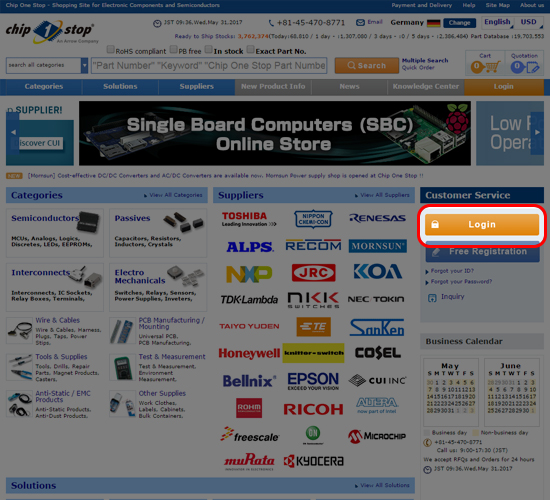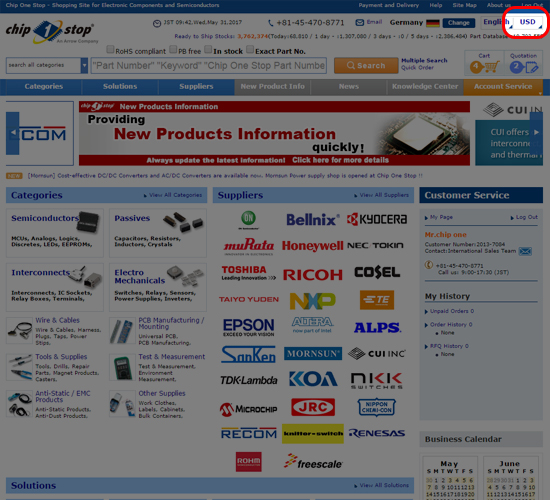 Step 2
Select the currency you prefer to use.
After you confirm the currency being changed, add parts to your shopping cart.
Step 3
Click the shopping cart icon, and then click "Next."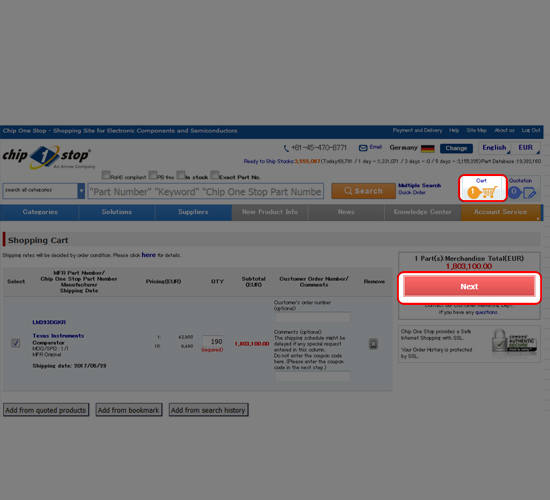 Step 4
Click "Apply for new customer number".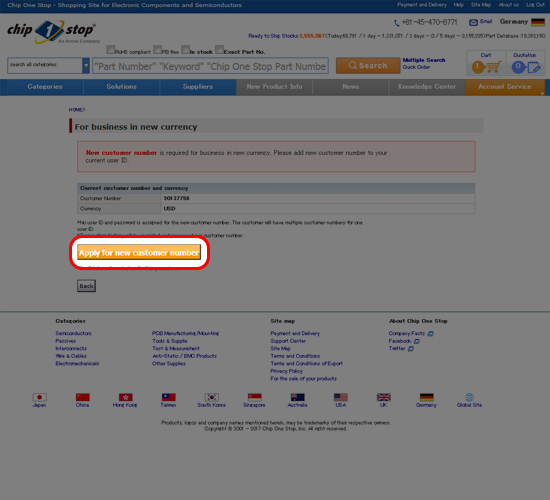 Step 5
Fill out the form below and click "Next".
*You need to agree to Chip One Stop's Privacy Policy and Terms of Use when creating a new account.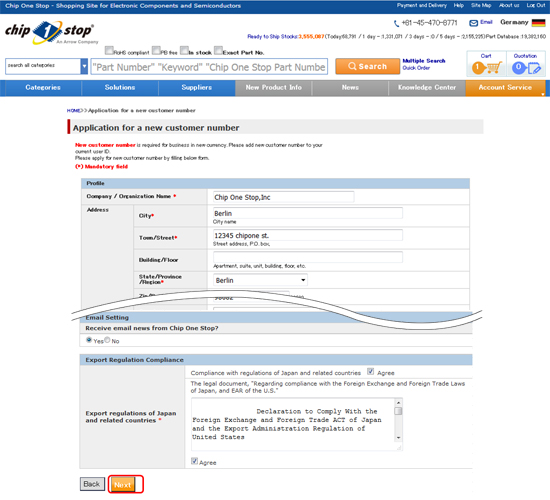 Step 6
Your account in new currency is set up. Click "Go back to shopping cart" to complete your order.
For your future orders, you can choose the preferable currency under the same customer ID.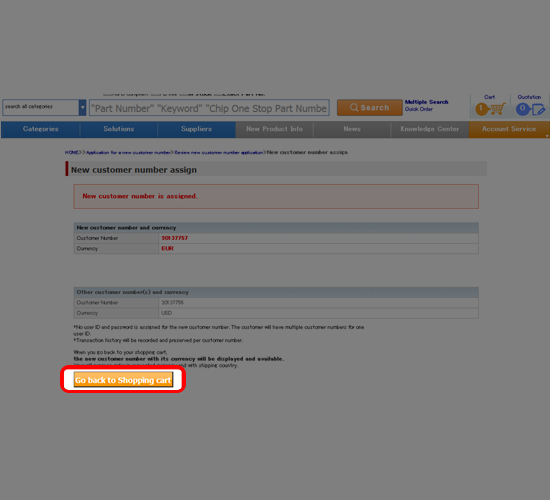 For customer in a country other than preliminary listed countries