Linaro96Boards Products
This 96Boards complies to 96Boards Enterprise Edition formulated by Linaro and has a high efficiency processor "SynQuacerTM" "SC2A11" chip developed by Socionext. "SC2A11" has 24 ARM® Cortex-A53 cores, and this 96Boards provides a native environment of the ARM v8 architecture and a high-performance development environment by parallel processing.
Product Information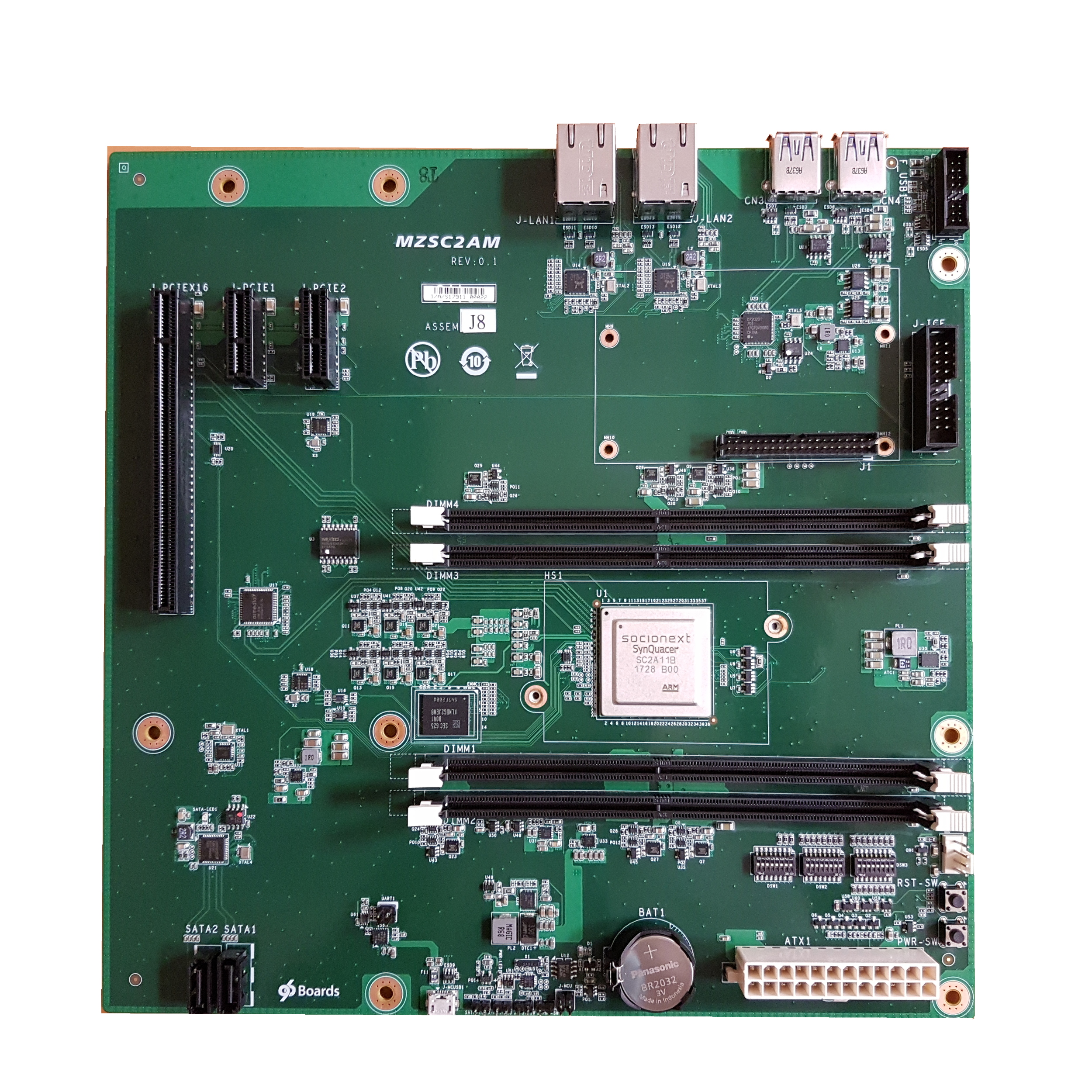 The microATXBoard with
SynQuacer SC2A11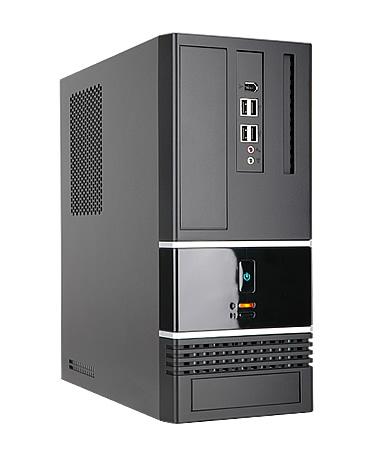 SynQuacer 96Boards BOX
External form

Standard MicroATX Form Factor

LAN

2ch 1Gbps

SoC

Socionext SC2A11

PCIe I/F

Two of 1 Lane per slot, one 16 Lanes slot 1 for PCIe Graphics card 1 for PCIe IO Extension 2x USB3.0/2.0 + 2x SATA

DDR I/F

1×4GB DDR4-2133 UDIMM without ECC
(up to 4×16GB DDR4-2133 RDIMM with ECC)

Other

1×UART via micro USB for console,
40pin LS Expansion Connector, RTC
Unit Price (Yen)1~130,000
*: SynQuacer is a registered trademark of Socionex Corporation.
[Memory with DDR4 ECC Free Upgrade Campaign]
Limited quantity!! While supplies lasts!
2 free 16GB memory with DDR4 ECC with purchase of Socionext's "SC0FQAA-B" solution board!!!!
Applicable memory: DDR4 RDIMM, 16GB, 2400Mbps, 288-pin, with ECC
※Purchasers will be given a free 32GB memory with DDR4 ECC.

・For customers who have received 16GB memory
Insert 2 16GB memory into DIMM2 and DIMM4 and use it as 32GB memory.
In this case, the 4GB memory that was originally included cannot be used be used together.
Caution
1. About authentication
Mother Board is scheduled to obtain CE certification and FCC certification by the end of February 2018. The shipping schedule may be affected depending on the acquisition status of certification. Regarding the latest certification acquisition status of supplied items other than Mother Board, please check the website of each company.
2. About PCIe I/F
It does not guarantee the operation of all PCIe devices. The operation of devices described in 2.2 and 2.3 have been checked.
2-1. Overview of PCIe I/F usage restriction
The PCIe I/F has the following 3 usage restrictions.
2-1-1. Memory access supports data width of 32bits or less.
2-1-2. The IO access transaction to PCIe supports only 32bit aligned and 32bit data size transactions.
2-1-3. Power management function is not supported.
2-2. Graphic Card.
Please apply Patch when using Graphic Cards.
The Graphic Cards checking operations after Patch application are:
ELSA: Geforce GT710 LP 2GB Passive
ZOTAC: 9600GT ECO 512MB 256BIT DDR3
ASUS: Extreme N6600LE Silencer/TD/256M
MSI: N680 GTX-PM2D2GD5
PNY: VCGGTX580XPB
2-3. SSD
The SSD (NVMe) confirming operations is:
Samsung: MZ-V6E500B/IT